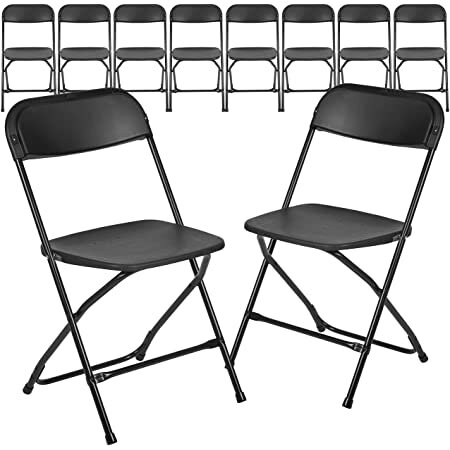 Black Chair
Actual Size: 18 x 17.5 x 31.5 Inches




Our robust Black Chair, a dependable seating option designed for various event needs. These resilient chairs boast durability and can support up to 300 pounds, making them an ideal choice for backyard parties, school functions, church gatherings, or corporate events.
Key Features:
Sturdy Build: Crafted for durability, ensuring long-term use and resilience.

300-Pound Capacity: Robust construction allows for a weight capacity of up to 300 pounds.

Versatile Usage: Suitable for diverse event settings, including backyard gatherings, school functions, church events, or corporate affairs.
The Black Chair offers reliability and strength for guests, ensuring comfort and stability throughout the event. Versatile and adaptable, it serves as a practical seating solution for both indoor and outdoor occasions, guaranteeing a secure and comfortable experience for attendees.